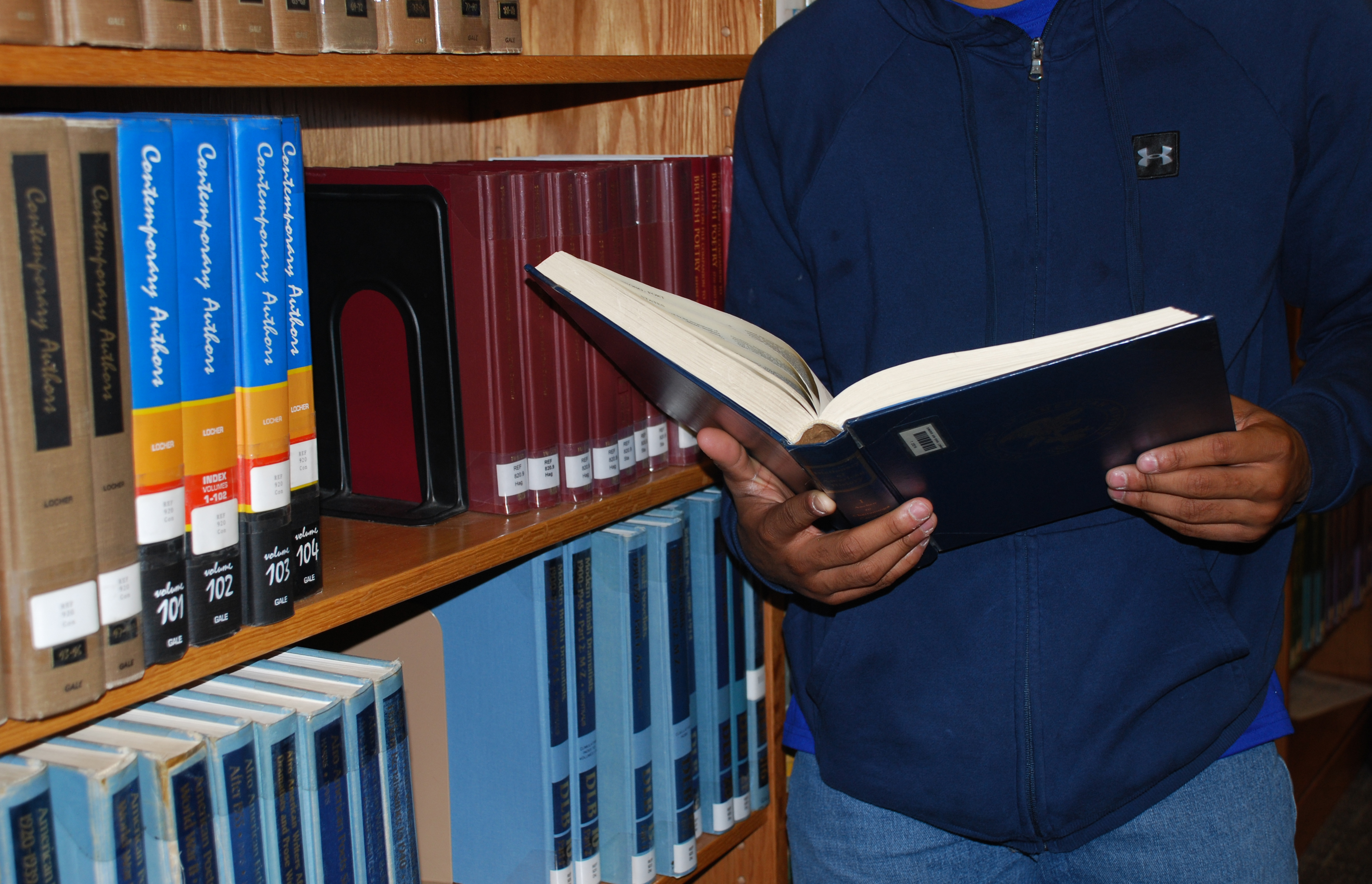 The mission of the library media program is to ensure that students and staff are effective and ethical users of ideas and information (Information Literacy Standards 6 and 8).  The library staff strives to teach information literacy skills and library skills in conjunction with core subject research activities.  DHS Library has materials and equipment to support the Virginia Standards of Learning, the DHS curriculum, and lifelong learning objectives.
DHS Library provides networked computers with Internet access to assist in the information needs of students, faculty, and staff.
Click Destiny to access the online catalog of all books, materials, and equipment in the library's collection.
Click Databases and eBooks to access the library's electronic resources.
Services offered by DHS Library include a Canvas Course for virtual access, free black-and-white printing of school-related assignments, a hard copy subscription to the Dinwiddie Monitor, recycling of inkjet cartridges, themed displays with interactive activities for students, and personalized research assistance by a professional librarian.
All DHS students, parents, faculty, and staff are invited to self-enroll in the library's Canvas Course by clicking DHS Library Canvas Course.
---
Apply for a Scholarship
Click here to open a Google document with links to various scholarship applications posted by the DHS Counseling Office.
---
Need a book to read online?
MackinVIA offers both fiction and nonfiction eBooks and can be accessed from the list of electronic resources on the Databases and eBooks webpage.  Read online or download the Mackin app to your smartphone, iPad, or Kindle Fire. Then use your personal login to checkout, download, and return DHS Mackin books. Click HELP at any time for assistance. Check it out!
---