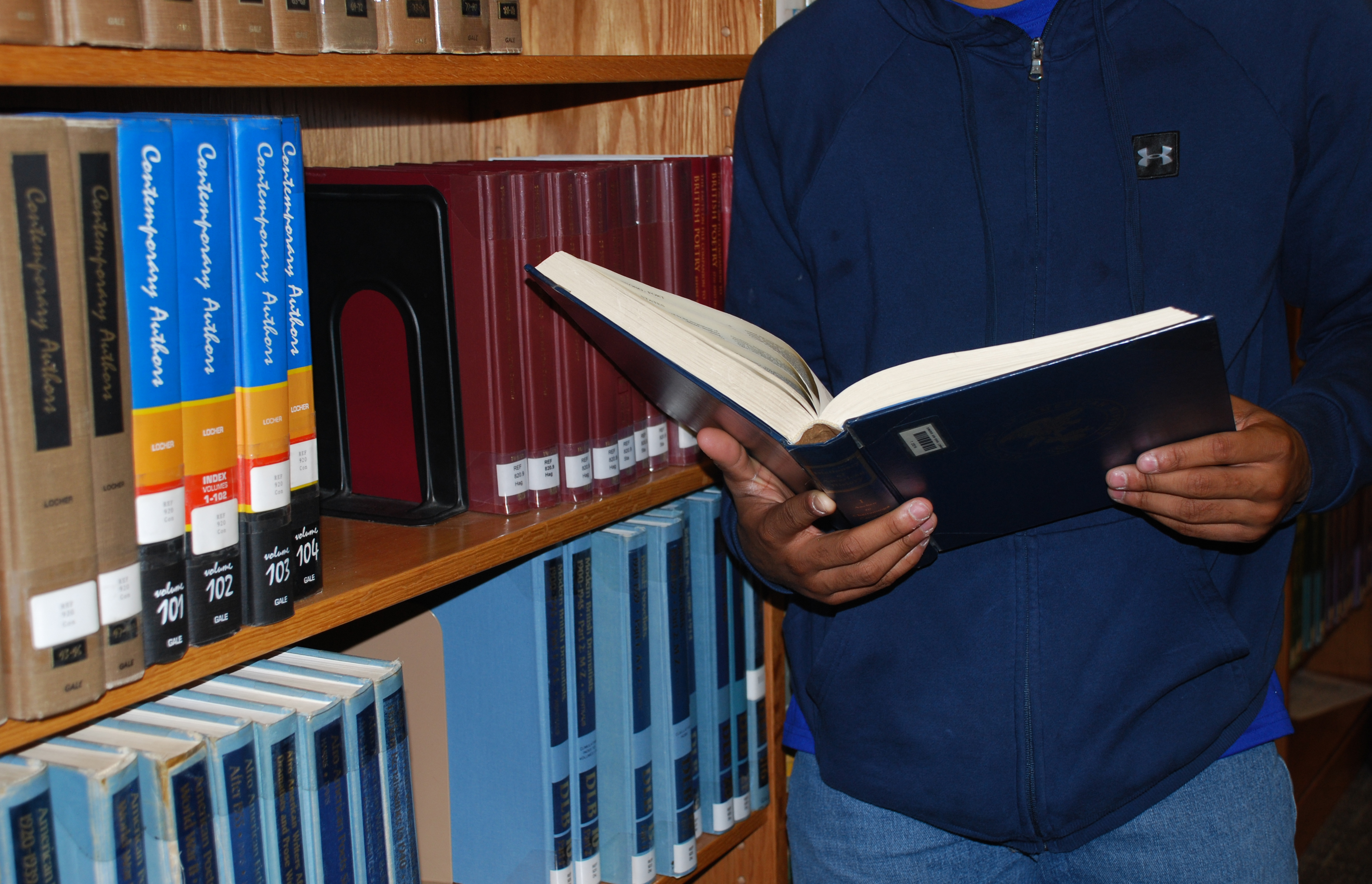 The mission of the library media program is to ensure that students and staff are effective users of ideas and information (ALA 6). The library staff strives to teach information literacy skills and library skills in conjunction with core subject area research activities. The DHS Library has materials and equipment to support the Virginia Standards of Learning, the DHS curriculum, and lifelong learning. Two full-time library media specialists, Ms. Minetree and Mrs. Arnott, and a library clerk, Mrs. Bonner, work in the library media center.
The library media center has networked computers to assist in the informational needs of students, faculty, and staff. The library houses both electronic and print resources to meet educational needs. The network contains software applications, the Internet, and Destiny, the electronic card catalog of library holdings. Other resources available include newspapers, magazines, and various audiovisual materials and equipment.
---
Apply for a Scholarship
Click here to open a Google document with links to various scholarship applications posted by the DHS Counseling Office.
---
Need a book to read online?
Use the school login. Look at the library flyer, if you have forgotten it. Then, click the green backpack and select one of the drop-down options. Go to register. Make your own personal username and password. Read online or download the Mackin app to your phone, iPad, or Kindle Fire. Then use your personal login to checkout, download, and return DHS Mackin books. Click HELP at any time for assistance. Check it out!
---
Database Update
New database added! Driving-tests.org is now available on the DHS Library's Databases page.
Here is what's included for Virginia driver education programs:
11 car practice tests
9 motorcycle practice tests
12 CDL practice tests
3 online driver's manuals
FAQ section with detailed answers to over 100 Virginia DMV related questions
---
Resources
Recycle Inkjet Printer Cartridges
Copier @ $.15 per page
Thanks to "Friends of the Library" for their generous donations for a copier in the Library: Clay Home Medical, Long & Foster, Mr. Bobby Perkins, Agent, Dinwiddie Ruritan Club, Sutherland Ruritan Club, DHS National Honor Society, DHS Ruriteens, DHS FFA, DHS TSA, and Class of 2010.